Discover more from Dominic Frisby's Comedy News
Comedy stuff I've got going on
Over 3,000 subscribers
Tower Bridge And The Argonath
This week I moored my boat on the Thames just to the east of Tower Bridge at a mooring called Hermitage for a very pleasant, but choppy few days.
Tower Bridge was built at the end of the 19th century. It is the first bridge you come to as you head up the river from the sea.
Imagine it is the year 1900. No planes, of course. You have just spent many days or weeks at sea, crossing the Atlantic from North or South America, or coming up from Asia or Africa. Perhaps you have just crossed the Channel from the continent. Now you are sailing up  the Thames to your destination, London.
You pass Greenwich - in itself pretty impressive.

You then follow the river as it turns north round the Isle of Dogs and back south at Limehouse. You then come round a bend, heading west now, and you are greeted with this.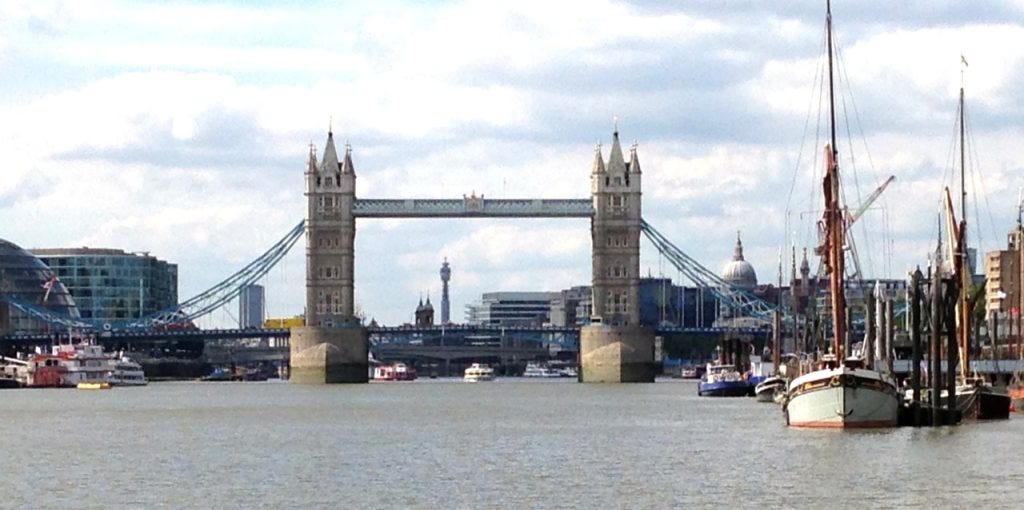 Shut out the monstrous glass-fronted buildings and the other modern paraphernalia and it's pretty frickin' mind-blowing, no? The Gates Of London. You'd know you've arrived.
It made me think of that scene from The Fellowship Of The Ring (Lord Of The Rings part I), when Frodo and Sam pass through The Gates Of Argonath and into the kingdom of Gondor.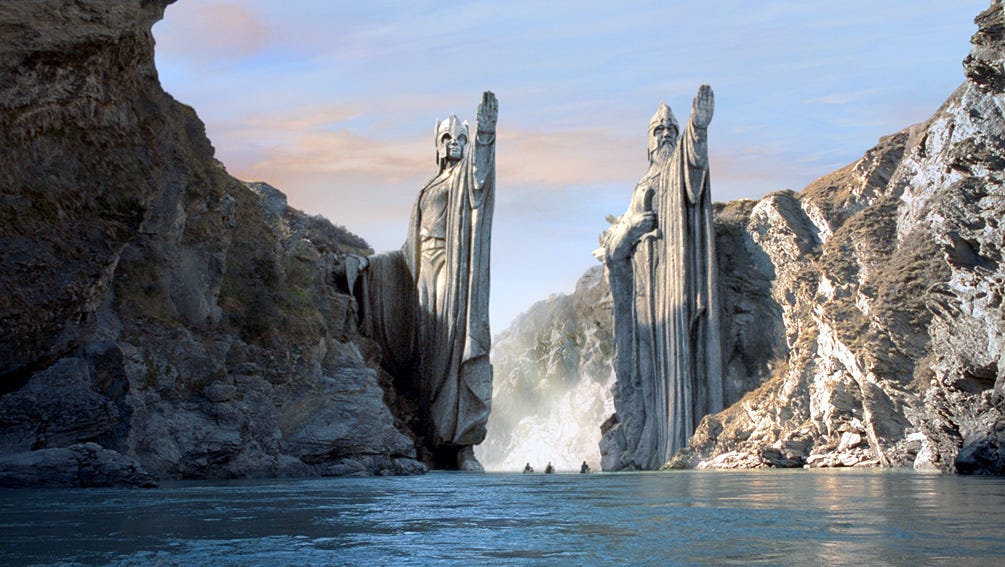 I wonder if the set designers got some ideas from Tower Bridge.